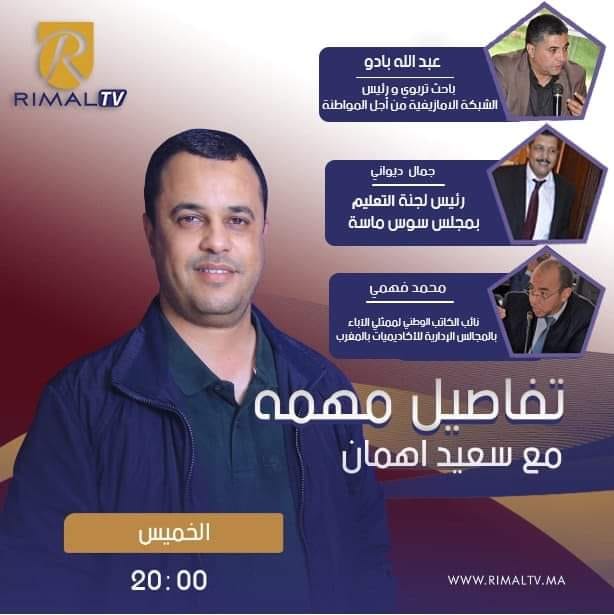 The program "Important Details" with Said Ahman addresses the subject:
The draft legislative framework for education and training. What language of instruction do we want? French controversy and Arabization… It is discussed by actors and interventionists with different visions and multiple angles.
Other controversial topics in the education committee of the Moroccan parliament, you will meet her in the show "Important Details", Thursday, April 11, 2019 at 8:00 pm, on The Sands TV .
Interactive via: 06.03.37.36.97
The "Important Details" program with Said Ahman